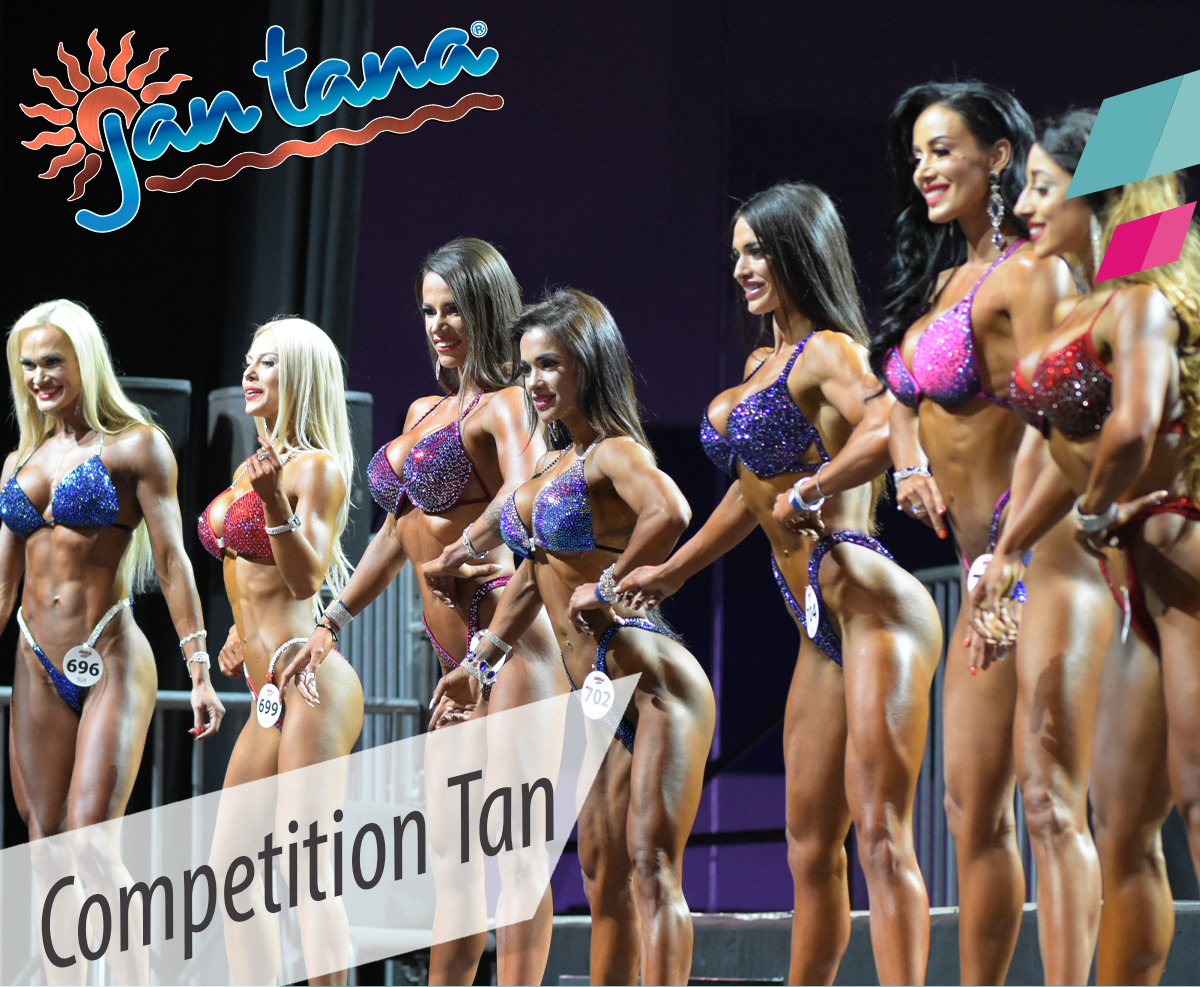 Product
Description
Skin prep
- Exfoliate and prepare your skin for the best and even tan
Moisturiser  - For smooth and even skin tone
Hi-Def Colour - Night before contest colour
Ultra 1 Colour – Day of contest colour
Green Away  - Help prevent and remove green tint from skin
Glaze – Highlight and defines physique
Sponge –  For easy application and reusable
THE WINNING TAN IN 5 STEPS
THE WINNING TAN IN 5 STEPS | ONSITE TAN
STEP 1
EXFOLIATE your whole body every day for 3 days before your onsite Jan Tana base coat tan.  Using the Jan Tana Skin prep will benefit the end result of your competition tan.The better you exfoliate and prepare your skin the better your tan will appear on stage

STEP 2
Applying the Green away before your first coat to adjust your PH level on your skin which can prevent any green tint. Use 30-60min before tanning.

STEP 3
HI-DEF COLOR – apply the night before. Do not shower after applying.

STEP 4
ULTRA 1, stage colour, final coat that should be applied 2 to 3 hours before going up on stage.  Do not use night before going on stage only day of show. This tan can also be used as competition colour for darker skin tones on the day.

STEP 5
GLAZE, use glaze before entering the stage to define your physique and complete the winning tan. Avoid wearing clothes after applying glaze, apply glaze 15-30 min before going up on stage.
Competition Tan | Option one
Competition Tan | Option two
Competition Tan | Option three
EVERYTHING YOU NEED TO KNOW ABOUT COMPETITION TANNING
After many weeks of dieting and months of training you do not want to neglect your tan or try to save money.  Not having the perfect tan on competition day could influence your placing or result.  
We receive so many questions before competition days and want to assist by giving you all the information and advice you might need to look your best and avoid stressing about your tan on the day.
First time competitors might find all the information overwhelming, but do not hesitate to contact us if you are unsure.  We will help you any time.
All the events will follow the same procedure where Jan Tana Africa is an onsite service provider, which means when you tan with us once, you will know exactly what to expect the next time you book with Jan Tana.
1. Why do you need competition tan?
2. Book your tan online.
3. Booking confirmation and payment confirmation emails.
4. WhatsApp communication.
5. Night before base coat tan. (Hi Def Color)
6. Stage color on competition day (Ultra 1 Color)
7. What to expect from Jan Tana on the day?
8. What to do if I turn green?
9. What to do if I messed water on my tan?
10. How do I prepare my skin for the best competition colour?
12. Jan Tana Loyalty Card
Jan Tana Africa take our tanning service and product serious and commit to not only provide the best international tanning product but also give you the best service possible with experienced onsite tan operators.
WE WILL STAY TILL THE LAST JAN TANA AFRICA ATHLETE HAS BEEN ON STAGE.